I had just watched that film and my first thought after was: "I must recommend it to my mommy". Mother's Day is on Sunday but unfortunately, my mom lives far away from me, so we can't celebrate it together.
I must confess that I'm a little obsessed with Alicia Vikander.  She is one of the most talented young actresses and I always look forward to seeing her in the new roles. I also admire her beauty, style and… ability to speak English with no accent, despite the fact she grew up in Sweden.
I was so happy to see a cover of The Light Between Oceans at Sainsbury's Entertainment Department.

I missed it in cinema, so it was a great chance to see Alicia again (I've already watched all of her interviews on Youtube, excluding those in Swedish of course:P).
I am definitely not a fan of melodramas so I only watched it because of Miss Vikander. And you know what? That film was so much better than I expected!
What is the story about? Don't worry, I try not to spoil:)
Tom is an emotionally wounded former soldier, who took a part in the World War I. Now he tries to find peace of his mind and to forget about traumatic war memories.  Soon he takes a job of the lighthouse keeper and falls in love with a beautiful girl. Young couple starts a new, happy life on the isolated island. But after the devastating experience of Isabel's miscarriage,  something unexpectable happens.
What is really charming about that film? There are true love, amazing colours, incredible landscapes, and of course perfect acting, but we also observe moral dilemmas, difficult life- changing choices and tough decisions. Maybe it is a little too sentimental, but I believe that we must expect it while watching a romantic drama;)

The light itself is very important in that film indeed. It creates a beauty of the picture but it also reflects main characters' state of mind. Did you know that name Lucy (which is used in the film) has got the Latin origin and means Light as well? That makes the title of the movie significant.
In The Light Between Oceans mother's love and sacrifice is an essential subject and I think it is a perfect film choice for Mother's Day.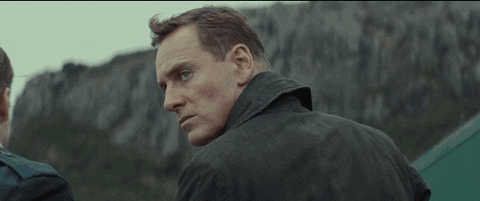 Have you seen that film yet? What would you choose to watch with your moms on Mothering Sunday?
Check my previous film reviews HERE 🙂